A note from Scott Gruner, First Federal's CEO...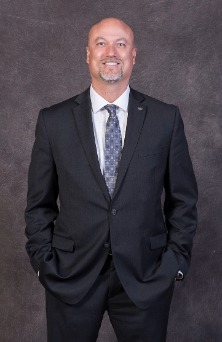 Dear First Federal Customers,

On February 9, 2016, I was elected to lead the team at First Federal Savings Bank of Angola as President and CEO. I joined First Federal 25 years ago as a Tri-State University graduate with a passion for finance and desire to work in a small community, having been born and raised in one not far away. I've been a resident of Angola since 1994, so this has been home most of my life.

I want to thank you for being a First Federal customer and your commitment to our bank and community. As Steuben County's only locally-owned bank, customer service and satisfaction are very important to us. If you ever have questions about your accounts at First Federal, please don't hesitate to contact us. I also want to reassure you that we will continue to deliver the service First Federal has become known for while offering modern, convenient banking services expected in today's competitive market. We have an incredible management team in place, and our Board of Directors is very supportive of us. Together we'll continue to grow the bank and provide high-level service to our customers.

One of the strengths I like best about our bank is that, despite modern conveniences, we continue to deliver personal service, starting the moment you walk through our doors and are greeted by our staff. Another thing I value is the tenure of our customer relationships. We have generations of customers, and the best compliment we receive are those new customers who come to us from the word-of-mouth referrals of current customers. These relationships reflect the value of our customer service.

When you have questions regarding our products or services, or would like to apply for a loan or open an account, please stop in or give us a call. We appreciate working with you!

Kind regards,

Scott