Making purchases and sending cash from your account just got easier with Digital Wallet! Digital Wallet, also known as tokenization, is a security technology that replaces sensitive account information found on debit cards (such as the 16-digit account number, expiration date, and CVV code) with a unique digital identifier that can be used to process transactions without exposing actual account details.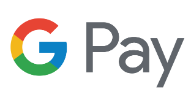 Inclusive of Apply Pay and Google Pay, Digital Wallet allows you to make purchases or send cash through an app on your phone where your debit card is stored securely. Payments must be approved with a passcode, Touch ID, Face ID, or a double-click on Apple Watch's side button. Benefits of using Digital Wallet include: 
secure storage of debit card details

loss prevention of physical card

make purchases with your mobile device

send and receive money with your mobile device
Digital Wallet is FREE! There is no bank set-up fee, monthly fee, or transaction fee. However, your wireless carrier may assess you fees for data or text messaging services. Please consult your wireless plan or provider for details
Digital Wallet is easy to use! Simply download the app from the iTunes App Store or Google Play and register your card. Follow the steps as provided by the app. 
The same terms and conditions apply to Digital Wallet that apply to NetTeller. View the NetTeller ONLINE BANKING DISCLOSURE AND AGREEMENT. View the TERMS AND CONDITIONS FOR ADDING A DEBIT CARD TO A DIGITAL WALLET for more information.
Please see the links below for more information, demos, and FAQs: